Hildur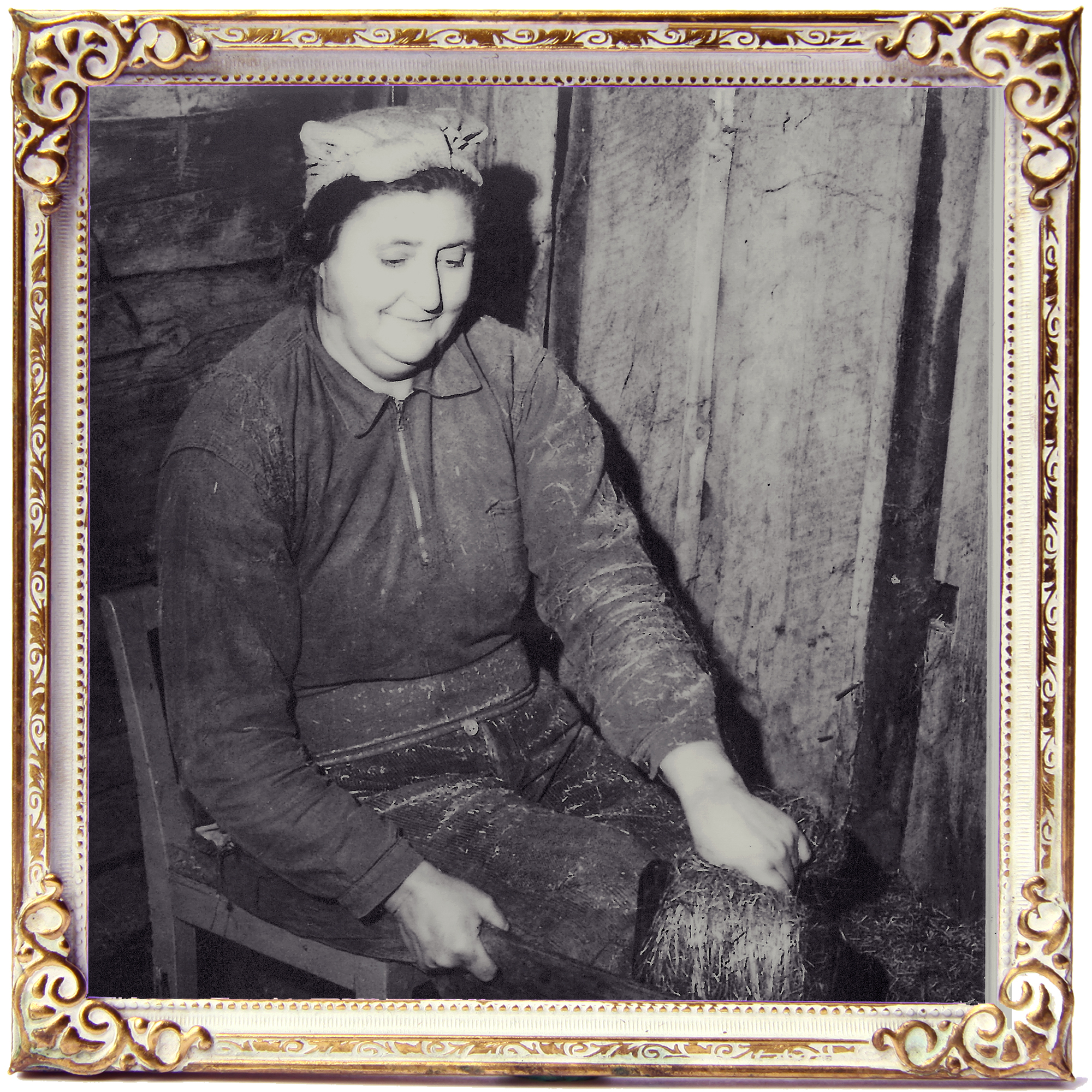 2
Hildur was my grandmother. My only idol. I loved being by her side. Her calm prescence. Her big heart. John was my grandfather. I never met him. He died when my father turned 11. Hildur and John got thirteen children. My dad was number twelve. Hildur lost both her legs, due to Protein C Deficiency. But she carried on in a wheelchair without legs and without a husband but with 13 children. She was a fighter. So was all the kids. This is the story of Hildur and John. A story of two remarkable people. A story full of love and hard work. Their life is a perfect example of how stories wander and affect many peoples lives along the way. This is my story of how meaning is a created. From a jacket to a pillow. 
john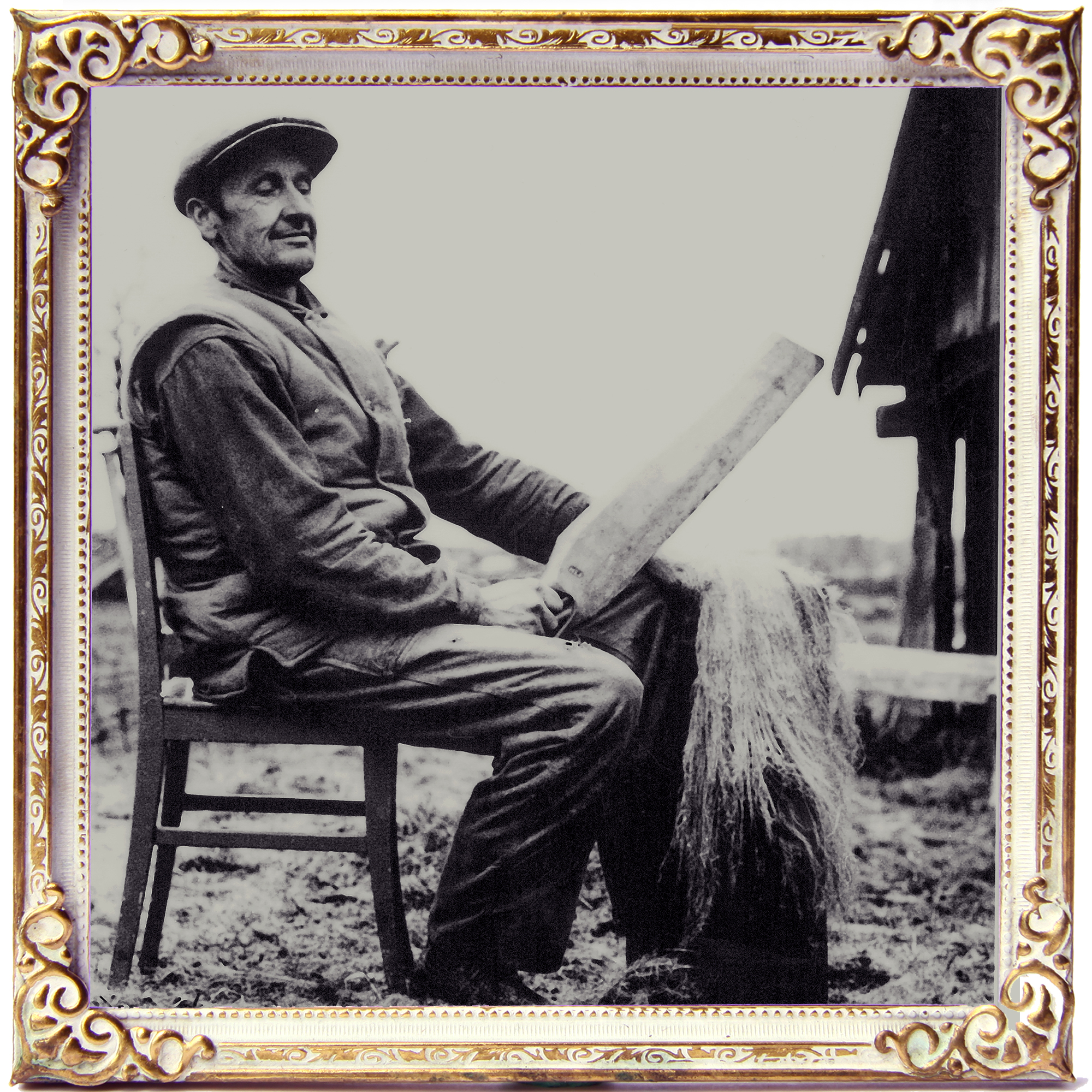 How it´s made
Creating a pillow out of a jacket is pure magic.
I always look into the character and possibilities of the original jacket.
Are there a certain wear or a story to be kept.
 Details that pop out and clearly should be sewn onto the pillow.
Old photos of Hildur, John and their 13 children.
My head against your chest,
Your forhead against my shoulder.
Our hug in a pillow.